LETTERS OF SUPPORT PLEASE!!!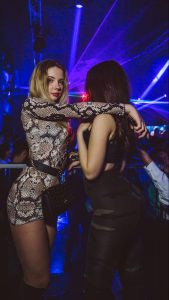 The Melbourne-based Lesbian Action Group has applied to the Australian Human Rights Commission for an exemption under the Sex Discrimination Act (1984) to hold an event for lesbians born female at the Pride Centre in Melbourne.
This would never have had to be done when the SDA acted as intended—in this case, provide spaces for lesbians to associate free from male harassment and violence—before the Act was amended to meet the demands of  men who believe they can be women.
Email your letter of support to: legal@humanrights.gov.au
PLEASE SEND YOUR LETTER IN BEFORE 25 AUGUST 2023. 
Please send a copy of your email to: admin@coal.org.au.
To view the application: https://humanrights.gov.au/our-work/legal/exemption-applications-under-sex-discrimination-act-1984-cth
Photo by Jeff Tumale on Unsplash